Blockchain and coffee — sounds cool. No, this is not bitcoin, the cryptocurrency as part of a coffee shop's payment app. When I order a cup of coffee, I ask for the origin and sometimes even the farmer. As a budding coffee producer, I know how challenging it is to plant Arabica. I have not even reached the post-harvesting or roasting stage. Picture this. From bean to cup, it takes 15 steps to get you that perfect cup of coffee. Forty Hands Coffee in Singapore took its name from the 40 hands it takes to produce a coffee from seed to cup.
I chanced upon a "Blockchain Coffee" episode on The Coffee Podcast from Spotify. The world's first coffee blockchain auction, was launched in partnership with Yave (Yave.io), a blockchain trading application startup, and Guatemalan Coffees. The auction offered the possibility of "faster payment for farmers, immutable traceability, and unprecedented market access breakthroughs."

I appreciate the concept of transparency. Farmers deserve fair prices and recognition of their hard work together with the 40 hands that brought you that delightful brew you are drinking right now.
"A Case Study for the Use of Blockchain Technology for Philippine Coffee Growers" published on Jan. 31, 2019 looked into Kalsada Coffee as a model. Kalsada is a for-profit social enterprise, which "builds vertical integration across the supply chain, opening doors for micro farmers and connecting them with coffee consumers." This vertical integration makes it an ideal candidate for blockchain technology. Kevin Chang of Kai Analytics and co-founder of Yave worked with Kalsada to understand the possibility of using Blockchain throughout the coffee production and export process to provide transparency, improve trade, and achieve greater market access for micro, small, and medium-size enterprises (MSMEs).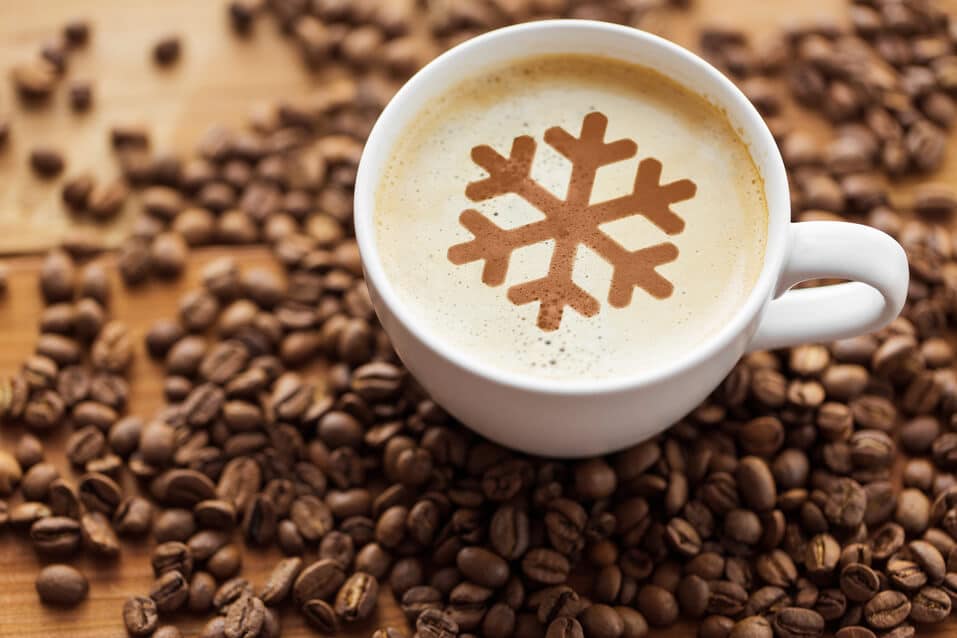 Among the highlights of the research:
1. The demand for specialty coffee is booming but few small-scale coffee growers have access to this opportunity due to trust failures, inefficiency, and incentivisation;
2. Major stakeholders in the Philippines coffee industry identified obstacles for growth: lack of government support, poor farming practices, and a lack of training for coffee farmers. Exporting the beans is associated with a lot of bureaucracy.
3. Little accountability in the coffee exporting industry exists because of a lack of information and data. There is a mismatch between warehouse and how inventory is received. Most farmers are unaware of the value added of their product. Last, the middle men and suppliers take most of the profits rather than small-scale producers and roasters.
A discrepancy with secondary public data on production data from the Philippine Statistics Authority (PSA) can lead to over or underestimation. A proposal is for the government to evaluate the use of blockchain technology to improve data on coffee and other agricultural crops. The report concludes that "blockchain technology could create a digital record of the origin of a coffee crop and follow that batch through processing, export and roasting. The system is resistant to tampering and is visible to everyone in the chain. Accurate information is an untapped driver of value for these farmers." Three issues in the Philippine coffee sector could be addressed through blockchain. These include improving data quality and transparency; increasing financial literacy for farmers; and improving access to bank loans for MSMEs.
Blockchain coffee is more than a technology. It serves as an e-marketplace to help farmers discover a better price for their produce. The Indian Coffee Board is introducing a new blockchain-powered marketplace app to bring transparency to the Indian coffee supply chain, maintaining the traceability of Indian coffee from bean to cup. The Coffee Board collaborated with M/s Eka Plus, a digital commodity management platform for agriculture. Though the app is still in its pilot stage, the end-goal is to ensure coffee growers are fairly compensated for their beans and thus, eliminates the need for intermediaries in the vertical supply chain.
Through a QR code or an app, the technology would allow you to chart the journey from the coffee farm to the coffee cup. Blockchain coffee could show information about the coffee origins, where it was grown and what the roaster or producer is doing to support farmers in those locations. Siobhan Kelly, an advisor to the Food Systems Program at the Food and Agriculture Organization (FAO), said blockchain could be "much bigger than the internet" in the next 10 years. Kelly cautioned that blockchain technology would not be a "quick fix". Things not addressed by blockchain is the farmers' access to affordable seeds, to affordable finance and credit when they need it. What if blockchain coffee could go to the next level? What if it could allow you to tip farmers, or fund projects such as a new planting program, through a mobile app?
Many might embrace the technology and others would be skeptical. Hold on to your coffee mug and think about it. I know two stakeholders are already exploring the possibility of blockchain coffee in the Philippine coffee industry.
"A Case Study for the Use of Blockchain Technology for Philippine Coffee Growers" is a research report by Kai Chang, Scott Tupper, Carmel Laurino, Lacy Audry for the APEC-Canada Growing Business Partnership and published on Jan. 31, 2019 https://apfcanada-msme.ca/research/case-study-use-blockchain-technology-philippine-coffee-growers
First published at the Sunday Business & IT, July 21, 2019