My love of coffee must have started when the aroma of Nescafe instant coffee filled the air , as soon as my parents mixed their coffee with hot water , sugar and milk.   "Can I have coffee, please?" Mom put down her coffee cup , and started to lecture me on the ill-effects of coffee.
"You will not grow tall if you drink coffee too early in life."  It was a "no". I was 10 years old and this was the sixties.
I can't recall the first time I tasted instant coffee but I knew I drank a lot when I studied late at night in the seventies.  Yes, this was the "first wave" , the commercialization of coffee and when instant coffee tasted so good back then.
After college, my dad  bought me an automatic drip coffee maker which required a paper filter.  I felt so techie. I still remember the Hill Bros. Coffee can which was terribly expensive in the early 80s. Anything imported was expensive in those days when the exchange rate of the peso to dollar skyrocketed 200%.
Then Starbucks arrived in the Philippines in the nineties. The second wave or the emergence of coffee shops was something so new, a place to chill and meet friends. Everyone wanted to drink their expensive coffee.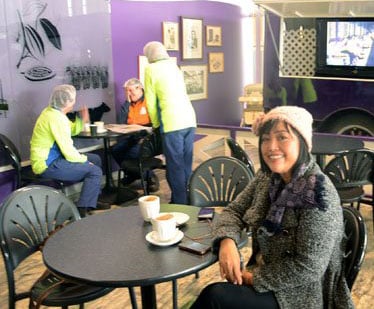 I thought Starbucks coffee tasted great until I visited my daughter in Melbourne.  The city is home to a vibrant cafe scene and an impressive coffee culture.  This was my first introduction to good coffee and me, saying goodbye to Starbucks (if I could help it).   I chose to patronize coffee shops that include Philippine coffee such as Figaro, Bo's Coffee , and Commune.
Continue reading "The journey from instant coffee to pour-over coffee"